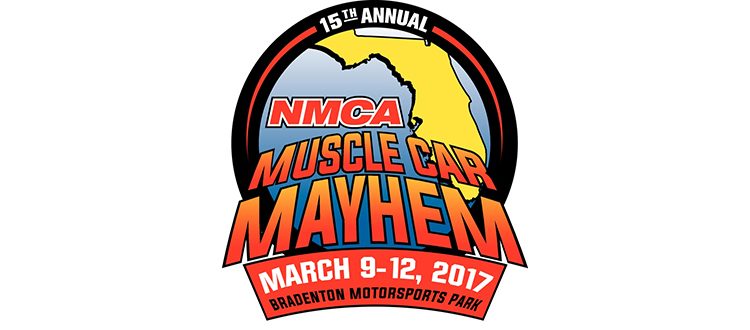 Winners are Running Richmond at the 15th Annual NMCA Muscle Car Mayhem in Bradenton, FL!
The NMCA Muscle Car Nationals Series started its season over the weekend of March 9-12, 2017, with the 15th Annual Ross Racing Pistons NMCA Muscle Car Mayhem, at Bradenton Motorsports Park in Bradenton, Florida. As this was the first race of the season, the Northern-based competitors were chomping at the bit to feel some warm weather and get the drag racing season started. This event featured one of the season's largest turnouts, with racers showing up to compete in each of the NMCA's classes, plus a large contingent of True Street and Bracket Racers.
Richmond Gear had some stand out winners and a runner up in this year's event.  In the Street Outlaw category, Charlie Cooper claimed the win with an E.T. of 4.404 at 168.06MPH, and Jarod Wenrick followed right on his heels with an E.T. of 4.470 at 165.99MPH.  In the Factory Super Cars event, Bruno Massel grabbed a tight win with an E.T. of 8.380 at 161.98MPH…just 0.004 seconds faster than the runner up!  These three drivers had Richmond Gear Ring & Pinions helping to push them to the finish line.  Way to go, guys!