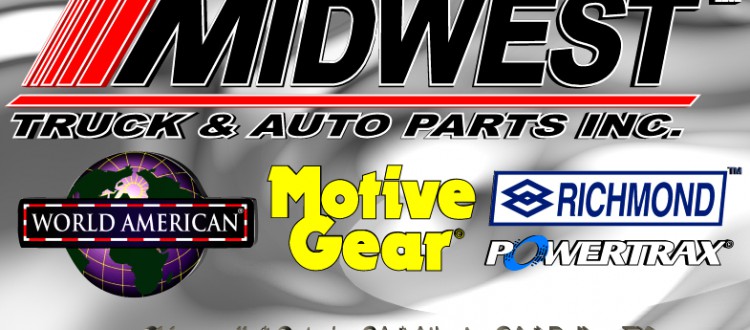 Midwest Truck & Auto Parts Aquires Richmond Gear
"We are very excited to add the Richmond Gear, Powertrax and Lock-Right product groups to our Light Duty and Hi-Performance divisions. The combination of Motive Gear, Motive Gear Performance, Ten Factory, Richmond Gear, Powertrax and Lock-Right creates a synergy that will be unmatched in the aftermarket", said Mark Chudacoff, president and CEO of Midwest Truck & Auto Parts, Inc.. "This acquisition strengthens our position as the worldwide leader in the Racing, Hi-Performance and Off-Road aftermarkets."
Midwest Truck & Auto Parts, Inc. globally sources and supplies a wide variety of components to the Heavy Duty , Light Duty and Hi-Performance aftermarkets thru its World American, Motive Gear, Motive Gear Performance, Ten Factory, Richmond Gear, Powertrax and Lock-Right Divisions.
Midwest is headquartered in Chicago, IL with additional warehouses and offices in Miami, FL; Los Angeles, CA; Atlanta, GA and Dallas, TX (1/12).
For more information contact Midwest Truck and Auto Parts Inc.
Toll Free: 800-934-2727
info@midwesttruck.com
Or write:
Midwest Truck and Auto Parts
1001 W. Exchange Ave.
Chicago, IL 60609