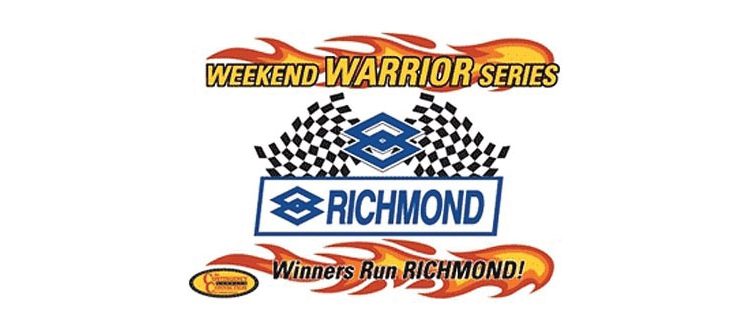 Richmond Gear Weekend Warrior 2016 Season!
It is as EASY AS 1-2-3 to win with RICHMOND!
RACE at your hometown track or series…
RUN the Richmond Gear DECAL all season long…
IN the Richmond Gear Weekend Warrior Prize Package!
Here's how it works…
Your track/series will designate 1-3 events as Richmond Gear Weekend Warrior events between August 1st -September 15th
Richmond Gear will send awards to event for presentation in winners circle
Three lucky Richmond Gear Weekend Warriors will receive $150 prize packages!
That's nearly $600 in bonus awards for three winning Weekend Warrior Racers at each track!
Richmond Gear rewards Weekend Warrior racers!
RUN THE RICHMOND DECAL AND WIN!
Contact your local track for more details.