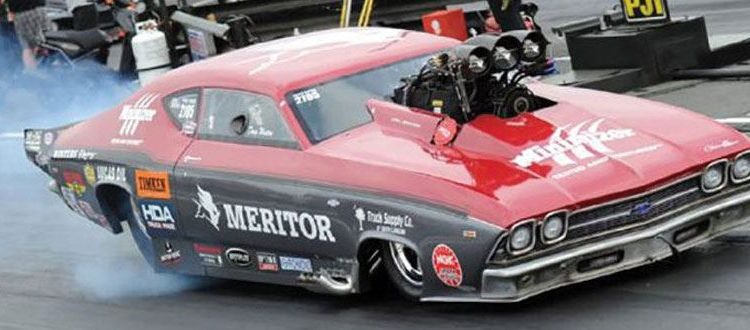 Winters Racing and Richmond 'Gear' up for 2016
Kernersville, NC. Doug Winters and Winters Racing announced today that Richmond would be joining their team for 2016. Richmond will be an associate sponsor on Winters Racing's '69 Chevelle Pro Mod entry. Richmond is the leading manufacturer of professional quality, hi-performance ring and pinion sets. For over 80 years, the Double Diamond has signified the highest quality gears in the racing industry! The superior quality of RICHMOND Performance Products is a result of continual research and development, outstanding design and state-of-the-art manufacturing.
"We are definitely thrilled to have formed a partnership with this outstanding company," says Doug Winters. "It is an honor for us and for the entire team to have the backing of a company of their caliber and we are looking forward to a great season. We have been using Richmond products for years. Their ring and pinion Sets have always been in our cars. Adding them to our team is a big plus. We look forward to representing and marketing Richmond at the races.
Doug and Winters Racing will compete at NHRA and ADRL Pro Modified national events.